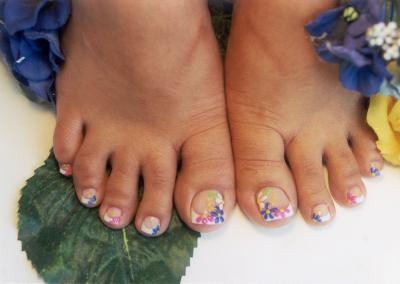 MANICURE & SPA PEDICURE
My Nails & Spa is the largest Salon in the Bay area. We provide over 40 human touch spa chairs to pamper our customers who like to celebrate life with friends or family members. Our services are provided by professionally trained technicians who strictly comply with State rules and regulations to maxima our client comfort.
Take a visit, relax, and enjoy your manicures and pedicures with our top-in-the-industry massaging chairs and warm, soothing towels & hot stone. This exquisite softening treatment revives the most dehydrated feet. Hot stones is used on your feet while you receive a relaxing foot massage. A layer of warm milk lotion is then applied to the feet followed by a paraffin wax for deep relaxation from deluxe.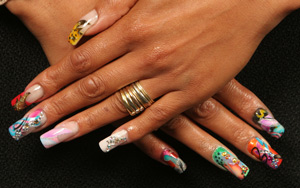 NAIL CARE
Acrylic nails are also known as fake nails, artificial nails that are glued tips and apply Acrylic power onto the real nails. Women like wearing them for various reasons. Some women feel that wearing long nails make them feel pretty and feminine, but they find that letting their real nails grow longer instead of wearing acrylic nails can be too much of a hassle. Real nails, after all, can get very brittle if allowed to grow long and they chip off.
At our salon, you will receive the very best personalized and professional services. We specialize in UV Gel, a technique that allows your nails to dry instantly and stay shiny. We constantly keep abreast with the highest-quality nail enhancement products to bring you the perfect set of nails. When you need a new set of nails, we will reduce the take- off price. Our expert, technicians provide the most beautiful nail arts from our wide selection of nail designs.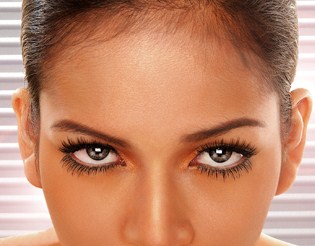 WAXING
Waxing is a method of semi-permanent hair removal which removes the hair from the root. New hairs will not grow back in the previously waxed area for two to eight weeks. Almost any area of the body can be waxed, including eyebrows, face, bikini area, legs, arms, back, abdomen and feet. There are many types of waxing suitable for removing unwanted hair. Waxing is accomplished by spreading a wax combination thinly over the skin. A cloth or paper strip is then pressed on the top and ripped off with a quick movement against the direction of hair growth. This removes the wax along with the hair and dead skin cells, leaving the skin smooth. Another method of waxing involves hot wax, a soft blue wax directly applied to the skin. The blue wax then hardens when it cools, thus allowing the easy removal by a therapist without the aid of cloths. This waxing method is very beneficial to people who have sensitive skin. New hair re-growth in waxed areas is soft and fine, not sharp and coarse like shaved hair.
Need to shape your eyebrow or a full body wax? Our service is the best in town. All of our waxing services are customized to suit your specific needs. Remember not to shave your body hair for about 2 weeks before serviced.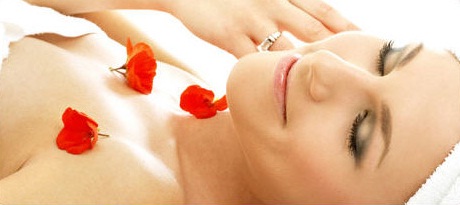 MASSAGE SERIES
Our series program is designed to ensure success with your ongoing treatments. Your Massage Therapist will recommend frequency of treatments for best results. When you purchase five Massage treatments…the sixth one is complimentary.
Deep Tissue Massage
This massage releases the chronic patterns of tension throughout the body. Using slow strokes and various depths of pressure we can target specific problem areas. We recommend guests experience a more mild form of massage first to gauge their tolerance to various massage pressures.
Neck- Shoulder- Back Massage
This treatment is tailored to concentrate on highly stressed areas, targeting sore muscles and body tension to penetrate muscle fibers.
The Stone Massage Experience the ultimate in peace and relaxation. Warm stones bathed in aromatic essences are applied to the palms of the hands and feet and various energy centers of the body. Stone therapy combined with the traditional therapeutic massage technique will penetrate tense muscles.

HAND & FEET MASSAGE WITH REFLEXOLOGY
Stress Relief From A Hand And Foot Massage Stress is more of a problem than ever. Life has sped up so fast that many are stressed out trying to catch up. Some of the elements that seriously contribute to this ongoing problem are worldly concerns, financial difficulties, keeping up with everyone else's expectations, marital problems, job insecurity, and much more.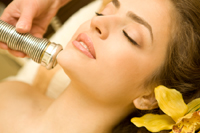 FACIAL SKIN CARE
Regular and frequent treatments are necessary to maintain healthy skin. Our series programs are designed to provide an intense treatment regime needed to affect a significant difference in your appearance. Your skincare professional will prescribe the frequency of your facials for best results.

EYELASH EXTENSION AND ADD ON SERVICES
A new fashion trend is growing in the U.S. semi-permanent eyelash extensions. My Nails & spa is offering 3D lashes can have long, beautiful, yet natural looking eyelashes 24 hours a day, seven days a week without the hassles of mascara.


EYEBROWS AND LASH TINTING
This treatment will intensify the color of your lashes and brows. A great alternative to mascaras and brow pencils.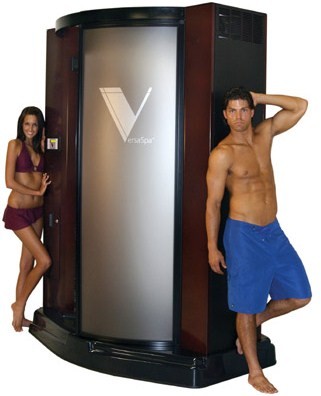 TANNING
To match your need, we have UV stand-up as well as spray-on machine to make a natural looking tan without dangerous sun exposure. It is real result.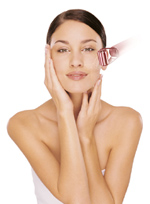 HAIR CARE & MAKEOVER
My Nails & Spa offers the most up to date hair fashions and anti-aging solutions for all your hair, beauty and wellness needs.
Hair Design Our professional stylists and colorists will help you find a look that's right for you. Whether you want a subtle makeover or are craving a dramatic change, Our salon can make your hair vision a reality. Every visit begins with a complimentary consultation.
New services updated from time to time. Please give My Nails & Spa a call to learn more about the services we offer, and ask about our pricing information. We assure you that our level of skill and attention to personal service are miles ahead of any competition.
We look forward to seeing you at our relaxing and comfortable salon.


MY NAILS & SPA Inc.
(925) 754-1303

4401 Century Blvd Pittsburg, CA 94565
Mon – Fri: 10:00am to 7:00pm, Sat – Sun: 10:00am to 6:00pm